Название:
Hacking Raspberry Pi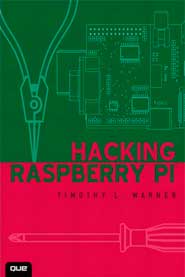 Author: Timothy L. Warner
Year: 2014
Publisher: Que Publishing
ISBN 978-0-7897-5156-0
Pages: 523
Language: Eng
Format: PDF
Size: 24 Mb
Content: Raspberry Pi is taking off like a rocket! You can use this amazing, dirt-cheap, credit card-sized computers to learn powerful hardware hacking techniques as you build incredibly creative and useful projects!
This complete, full-color guide requires absolutely no experience with either hardware hacking or computer programming.
Colorful photos guide you through each project, and the step-by-step instructions are stunningly clear and easy.
Мета теги: