Название:
MongoDB Cookbook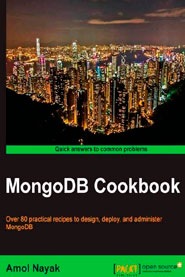 Название книги: MongoDB Cookbook
Автор: Amol Nayak
Издательство: Packt Publishing
Страниц: 737
Язык: Английский
Формат: PDF
Размер: 4,5 Mb
Содержание: MongoDB is a high-performance and feature-rich NoSQL database that forms the backbone of numerous complex development systems. You will certainly find the MongoDB solution you are searching for in this book.
Starting with how to initialize the server in three different modes with various configurations, you will then learn a variety of skills including the basics of advanced query operations and features in MongoDB and monitoring and backup using MMS.
From there, you can delve into recipes on cloud deployment, integration with Hadoop, and improving developer productivity. By the end of this book, you will have a clear idea about how to design, develop, and deploy MongoDB.
Мета теги:
MongoDB