Название:
Viruses, Hardware and Software Trojans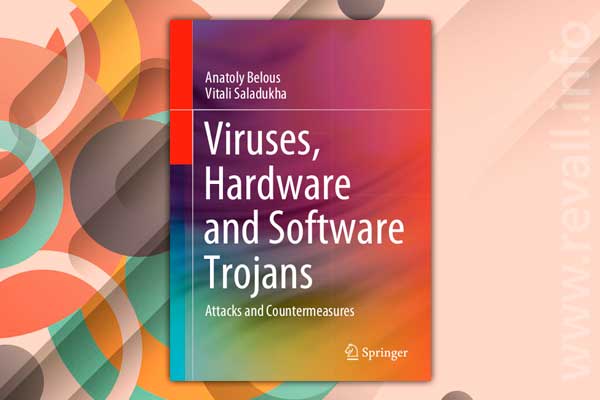 Author: Anatoly Belous, Vitali Saladukha
Year: 2020
Publisher: Springer
ISBN 978-3-030-47217-7
Pages: 839
Language: Eng
Format: PDF
Size: 26 Mb
Content: Viruses, worms, software, and hardware Trojans breed menace literally for the entire range of the basic infrastructural objects of the modern state, primarily, for the informational systems of the national security enclave, bank and financial structures, armaments and military hardware control systems, navigation and communications, especially—for the objects of the fuel and energy complex (nuclear, thermal and hydro stations, oil and gas processing plants, gas ducts control systems).
A propos, in the historical retrospective the first to use the software and hardware Trojans in the murky activities, were the national criminal groups (mafiosi, gangsters, Russian "fraternities", yakuzas) to reap their stark criminal goals without the classic resort to weapons (unlawful bank operations, collection of confidential information, destruction of evidence in the databases, etc.).
The special services of China, USA, Israel, and Great Britain, the military of these countries overtook others in cognition of the level of this newborn threat, as well as the truly unlimited potentialities of the given phenomenon, later on christened by journalists as cyberweapons.
Мета теги: