Название:
Software Architecture for Developers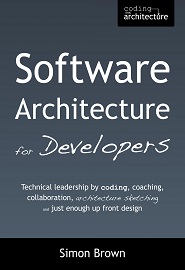 Автор: Simon Brown
Год: 2015
Издательство: Leanpub
Страниц: 275
Language: English
Формат: PDF
Размер: 13 Mb
Описание: The agile and software craftsmanship movements are helping to push up the quality of the software systems that we build, which is excellent. Together they are helping us to write better software that better meets the needs of the business while carefully managing time and budgetary constraints. But there's still more we can do because even a small amount of software architecture can help prevent many of the problems that projects face. Successful software projects aren't just about good code and sometimes you need to step away from the IDE for a few moments to see the bigger picture.
Мета теги:
Book Software Architecture for Developers
Developers
Software Architecture
Software Architecture for Developers